I completed three years as pastor here at Sts. Peter and Paul Church, Seneca. Looking back, we have come a long way on our journey to strengthen our faith in our little community. We have the most beautiful Church for our worship. It was a time of transformation both physically and spiritually. I want to thank all the parishioners for generously supporting, encouraging, and volunteering for the renovation.
Now it is time to plan for the future looking into ways and means to progress our parish. We will be starting scripture study classes shortly. I am looking forward for Rev. Mike Scully to guide us on our parish mission from October 12-15, 2014. As I said in sermon couple of weeks ago, "Let us not be spectators of our parish but rather be participators"
Peace and Blessings,
Fr. Arul Carasala
07-25-2014.
I am in India now and the travels went very good. I am looking forward to participate in the New Year's Mass with the family for my father's 4th death anniversary. All is well with the family. I pray for you all for a successful New Year 2012.
I wish you all Happy Thanksgiving. We have more reasons to be thankful! Let us continue to praise God!
I have request some of the parishoners to help me for the capitol campaign. We have this big meeting this afternoon @5.00 pm (16th Nov) Please pray for the success of the meeting.
Heavenly Father,
Divine Architect,
Creator of our Human Family;
Risen Jesus,
Cornerstone of our Faith,
Lover of us all;
Spirit of Wisdom,
Builder of community,
Our Inspiration and Guide;
You call us to build up Your Kingdom.
Bless us with
generous hearts,
open minds,
greater unity,
renewed vision,
as we seek to improve your house
for celebration and worship.
May it be a home where all are
welcomed, nourished, and empowered
to be Christ for others.
I am so glad to have new design for the parish website. I am going to start blogging on. Hope to stay in touch with you. It is a good means to share my thoughts and ideas. God Bless You!
Fr. Arul's Birthday: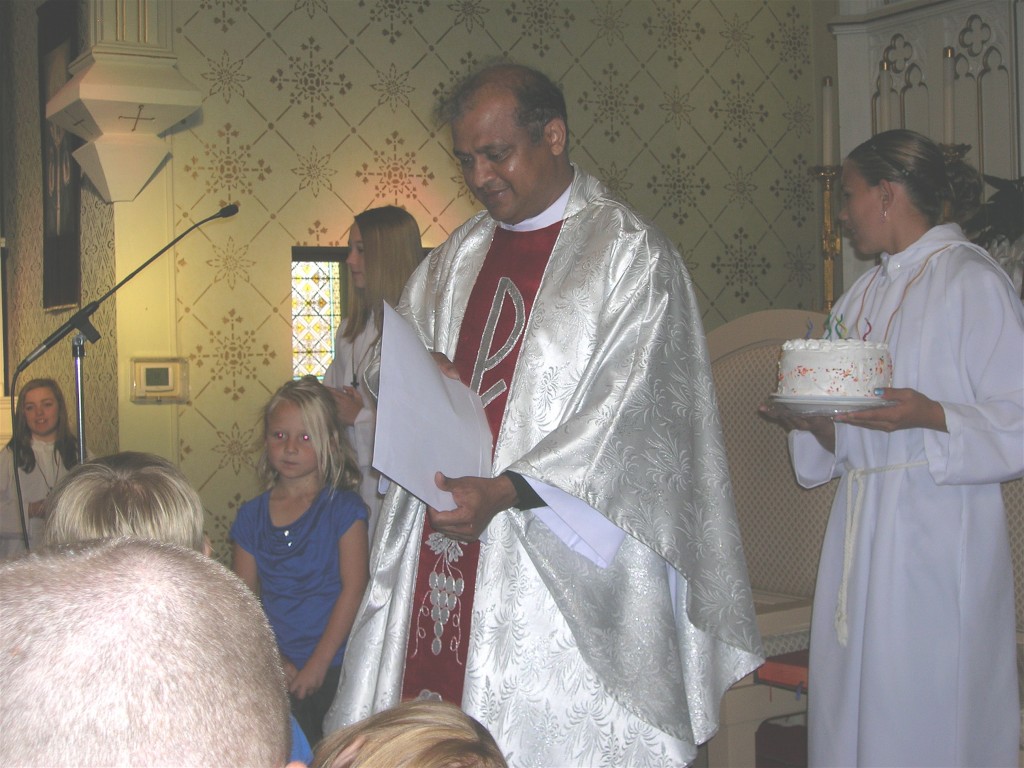 – – – – – – – – – – –
October 1, 2011 – Saturday morning. . . . . . . . . . Blessing of the Animals.
Fr. Arul blesses the animals this morning brought to the Church by some of Sts. Peter and Paul parishioners. Large and small animals were among those that were brought to be blest by Father Arul.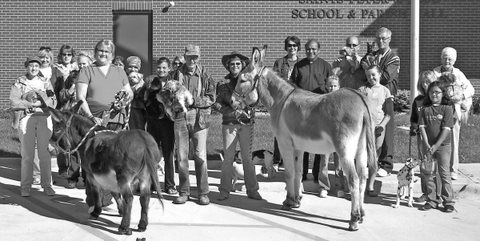 – – – – – – – – – – – – – – – – – – – –