August 31, 2014 . . . . . . . . .The Sts. Peter and Paul Parish annual Labor Day Picnic was held this evening on the parish grounds.   The weather and rain became a problem early in the evening and many of the games and different amusement stands were taken indoors.  The dinner was served in the air-conditioned and handicapped accessible parish hall. Photos were taken of the the workers and those who came to enjoy the meal.
The Bingo game was moved to the new parish hall gym.
Some activities early in the evening were still  going on throughout  the parish grounds.
Country Craft Store was taken to the basement of the Church: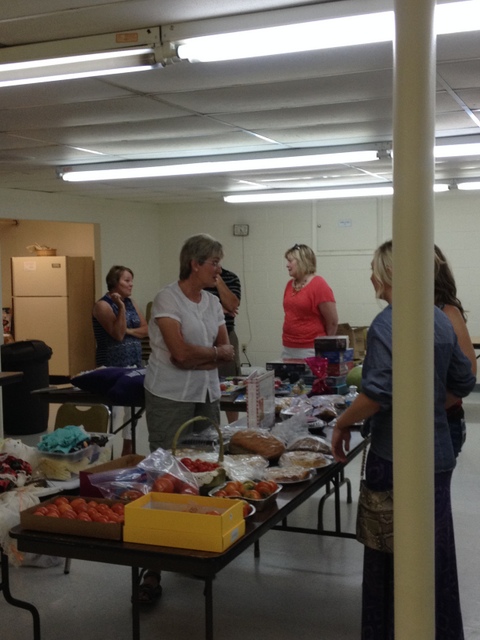 Many of the Children's games were taken into the Youth Center building: