The Sts. Peter & Paul cantors, choirs, & organists  performed a free Christmas Concert on Sunday, December 15th at 1: 30 PM  in the church.   There are so many pretty Christmas songs that are only sung a few weeks out of the year & most people hardly ever get to hear them,  so it was decided to have a concert to allow everyone a chance to enjoy them.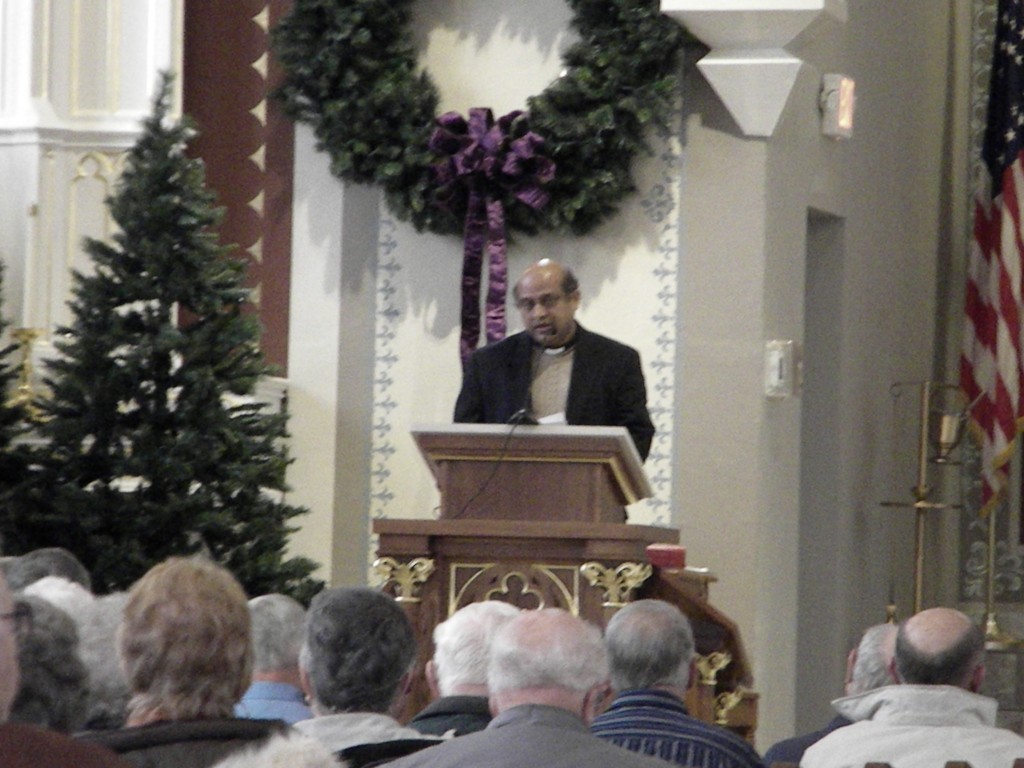 Fr. Arul gave an introduction to begin the concert.
Some highlights of the program included these individuals singing certain solos: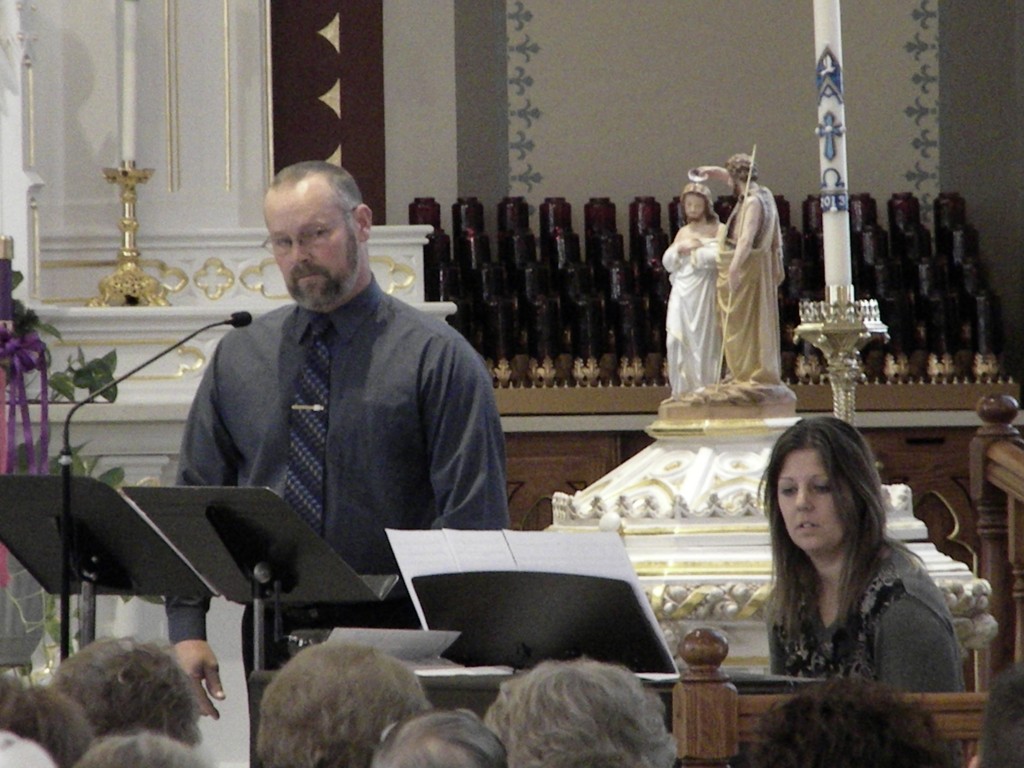 Alan Lierz singing "Mary, Did You Know" accompanied by Emily Altenhofen.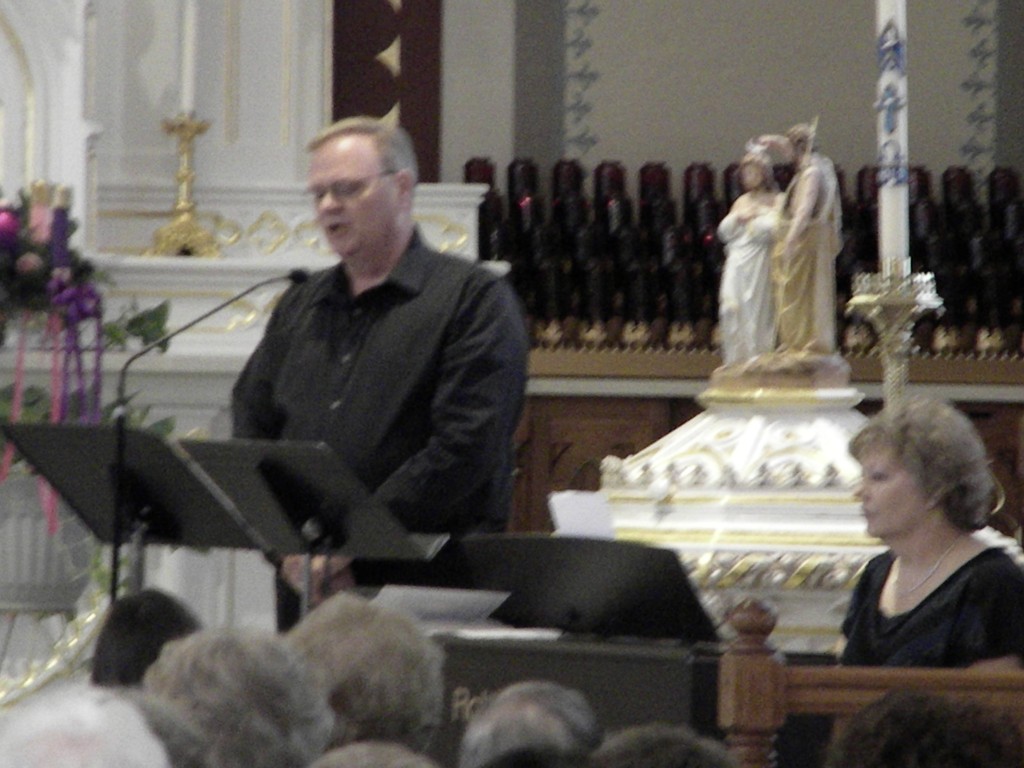 Cyril Steinlage singing "Joseph's Song" accompanied by Terry Nordhus.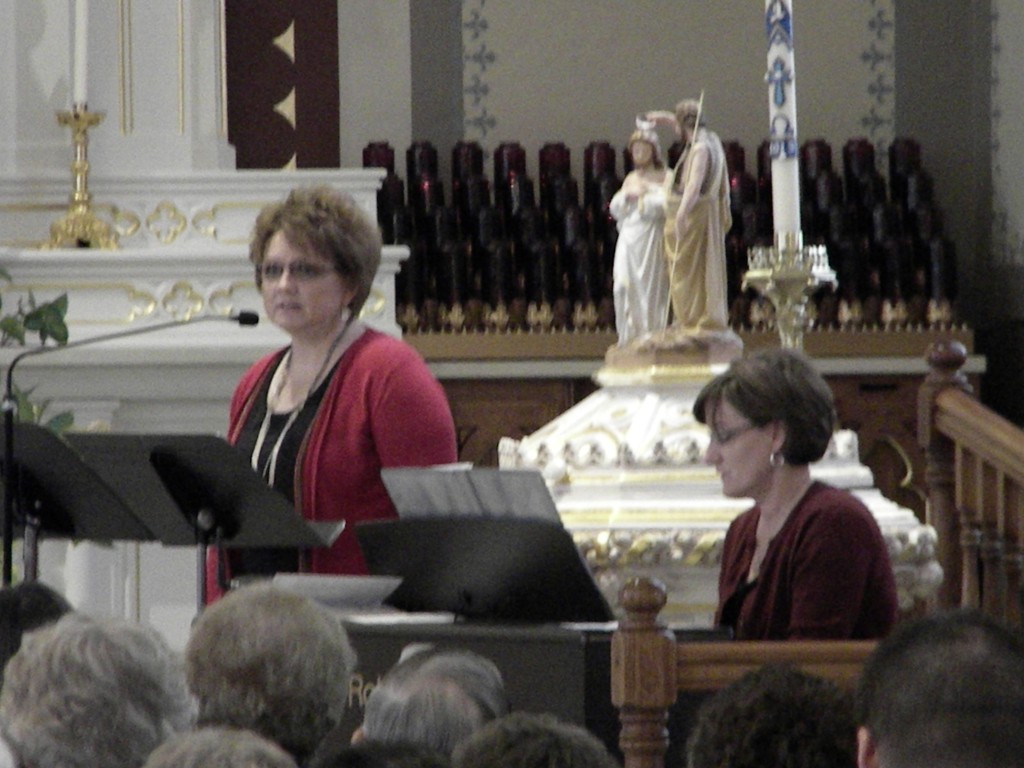 Eileen Love  singing  "Breath of Heaven"  accompanied by Janet Kramer.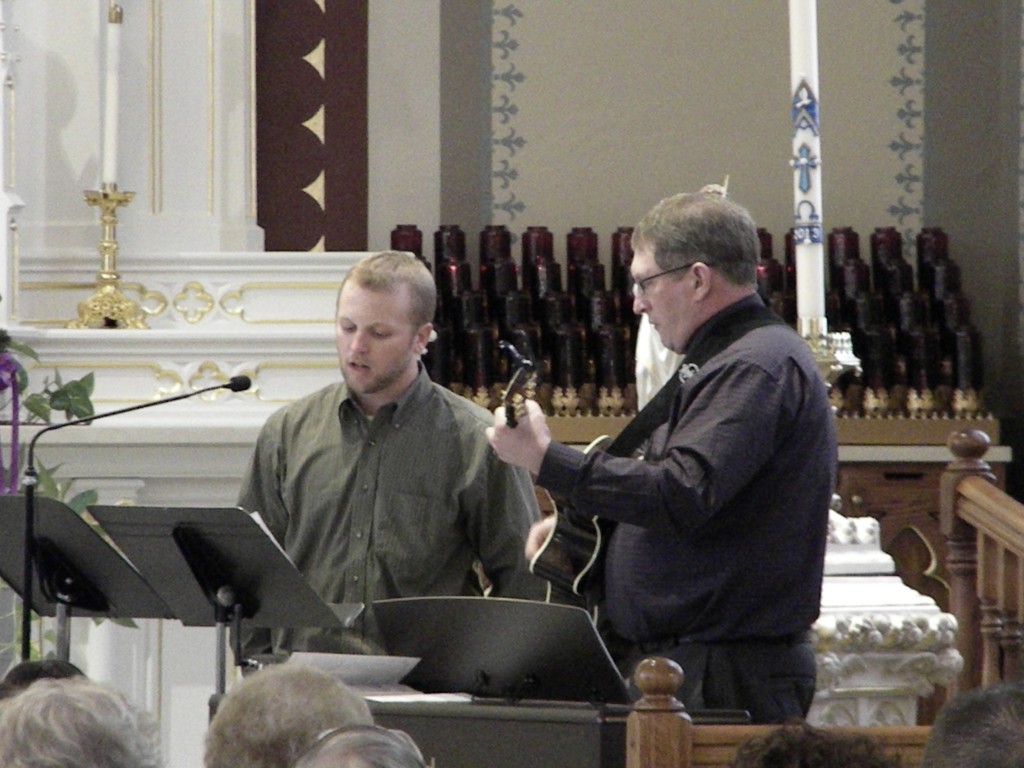 Greg Kohake singing "Do You Hear What I Hear"  accompanied by Kale Rottinghaus.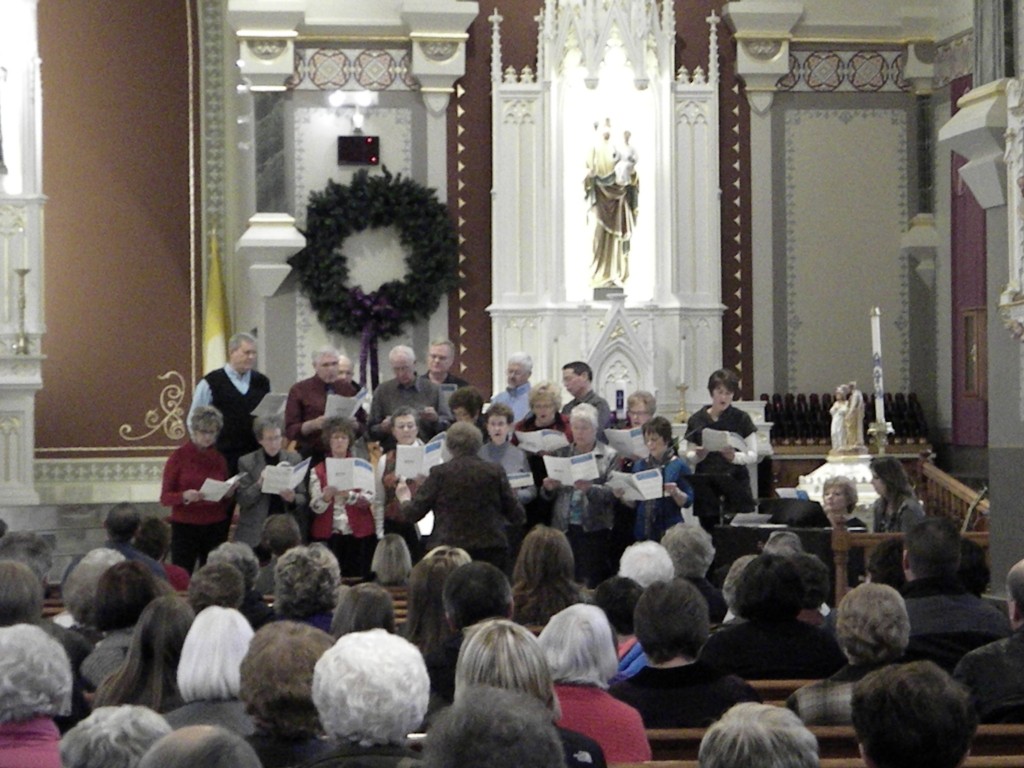 The Adult Choir singing "Long Time Go"   accompanied by Terry Nordhus.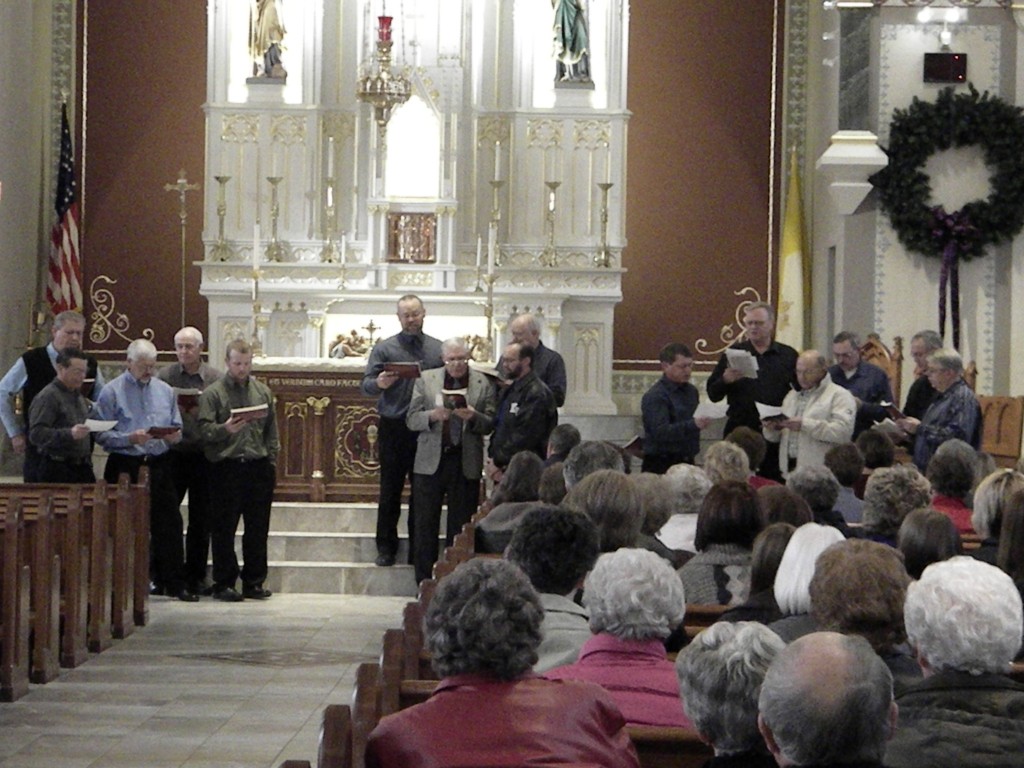 K of C Choir singing "Dona Nobis Pacem".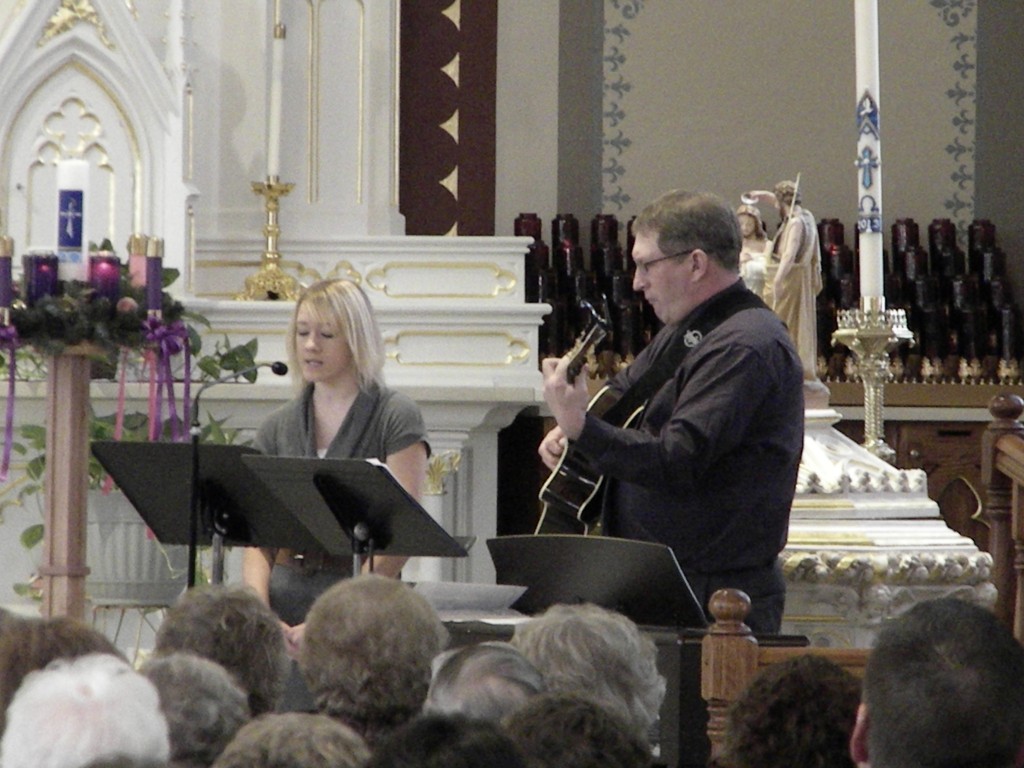 Mariah & Kale Rottinghaus singing "He Is Born".
These are just a few of some of the songs that were preformed during the concert.      Many came and took some time to enjoy and to listen to the many beautiful sounds of Christmas.