"I Thirst-The Crucifixion Story", will be presented at Saints Peter and Paul School on March 17th, at 2:00 p.m.
by Tajci. 
Tajci's concerts have been featured on EWTN and XM Radio and on numerous local and nationwide television and radio stations.  She has performed at nearly 1000 churches nationwide.  Many priests (including Fr. Arul), bishops and Christian ministers, have recognized the importance of her program.  Her breathtaking music engages the audience into a deep, spiritual, personal experience of one's Faith.
This highly artistic, spiritual concert is for all faiths and all ages.  For those who's faith is strong…and for those who may be struggling.  Bring your family and friends to experience the Crucifixion as never before. 
There is no admission fee.  A free-will offering plate will be passed.  Videos, CDs and t-shirts will be available following the performance.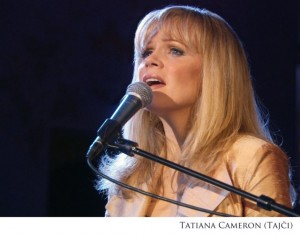 For a preview  of her concert click on this attachment  Tajci Concert  to view the flyer giving information on this concert.  In the attachment click on Tajci Concert again to view the flyer.