August 20, 2012 . . . . . . . .   The current sound system within the church is being replaced.   Representatives from the company were in church today   setting up a new system while some members of the parish were in church listening to the new system from the different areas and pews inside the church.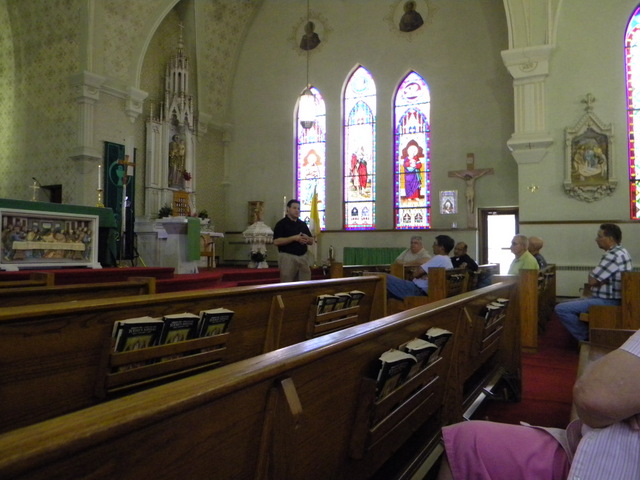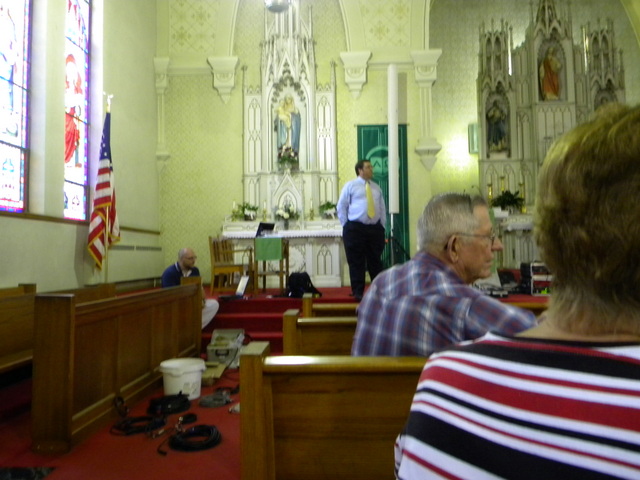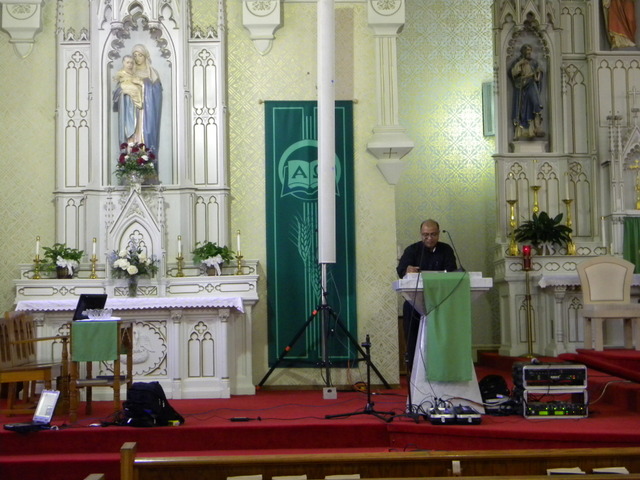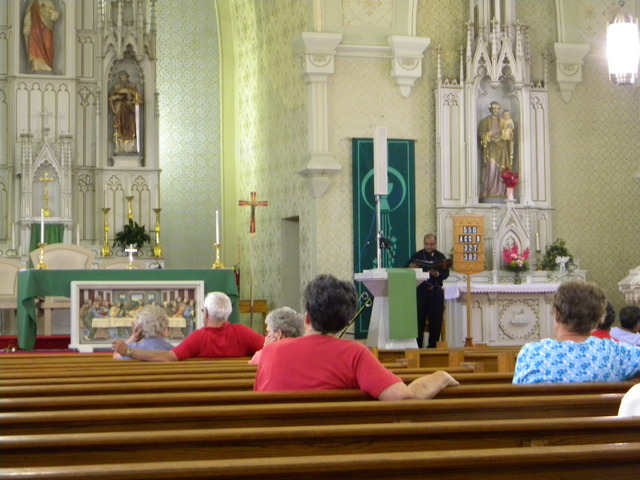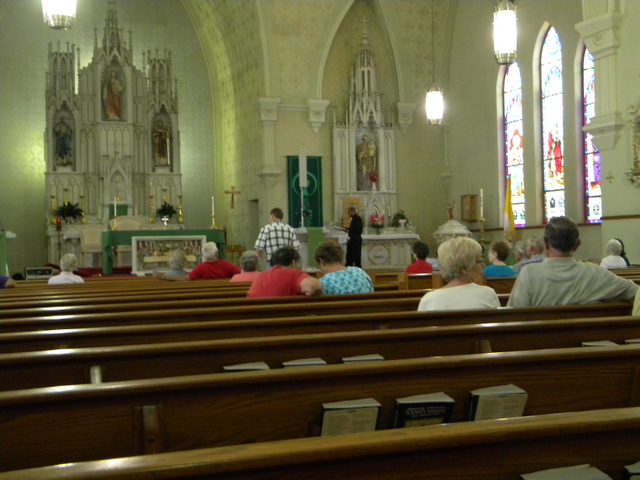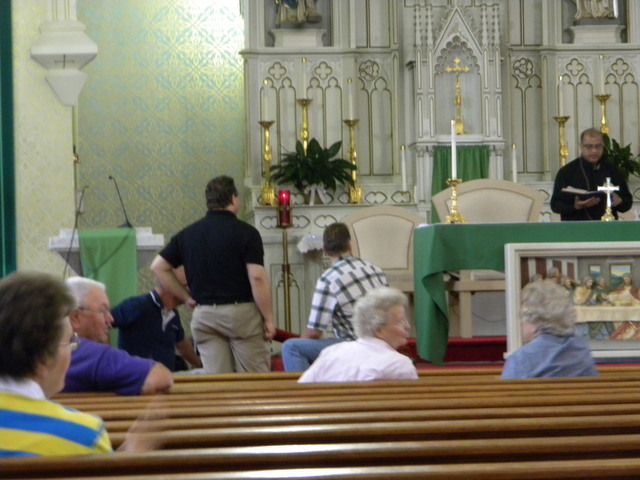 – – – – – – – – – – – – – – – – – –
August 14, 2012 . . . . . . . . . . The first phase of the church renovation project continues.   Repair work consists of foundation work,  repair of the bell tower and tuck-pointing of the red brick church.
Brick and block repair is continuing to be done  on the church renovation project during the month of August.   Areas on the west side of the church are being repaired.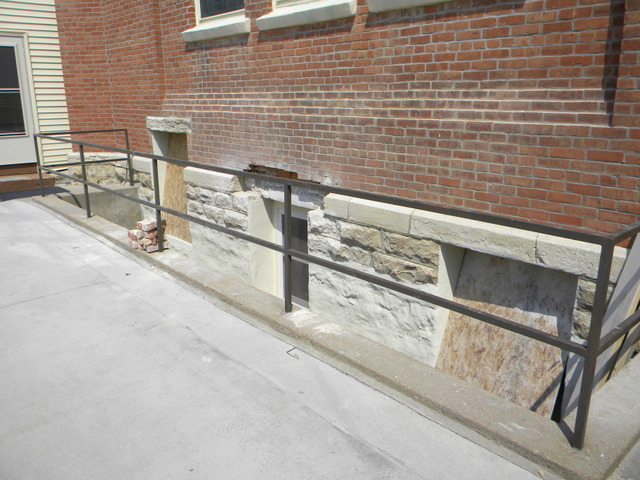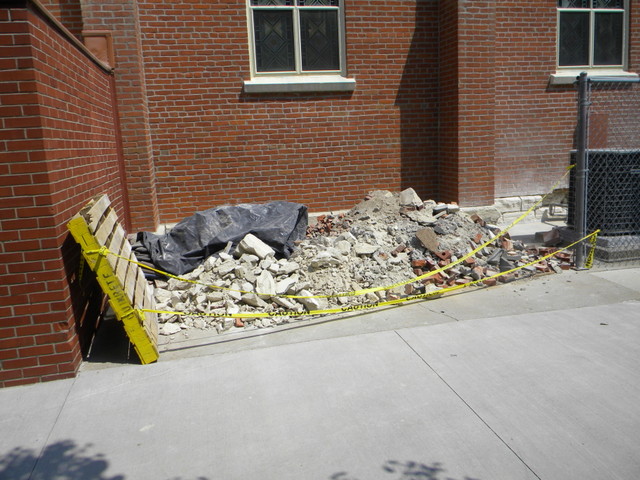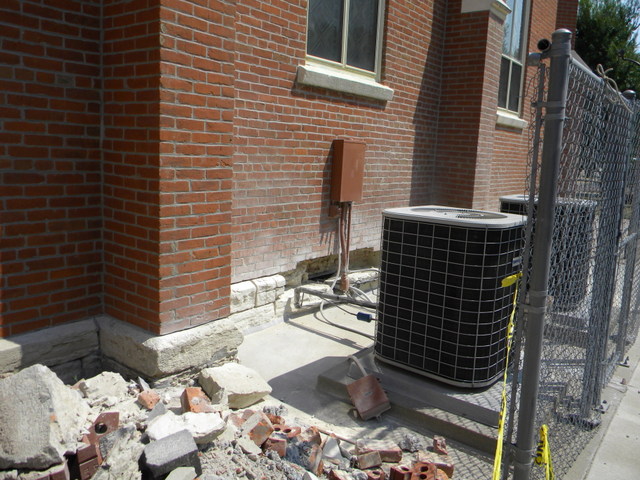 New blocks are on site for the needed repair work.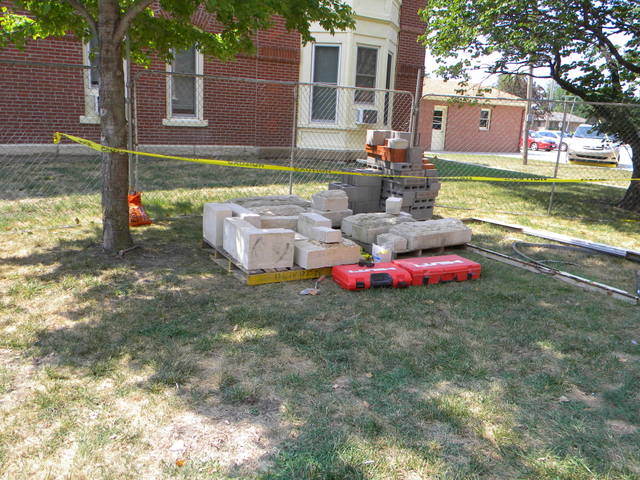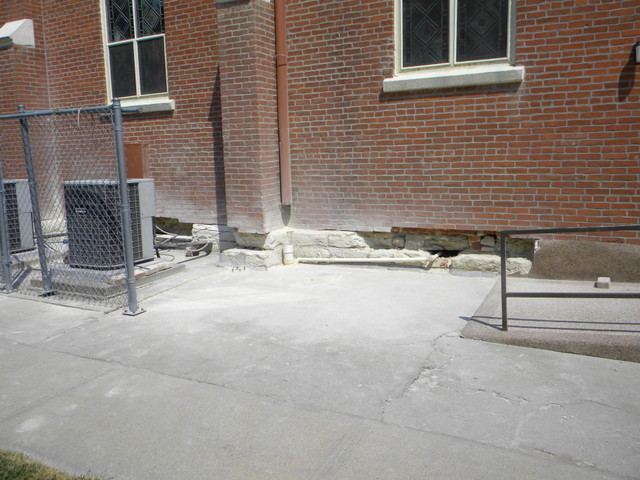 The area on the front southeast side of the church is currently being repaired.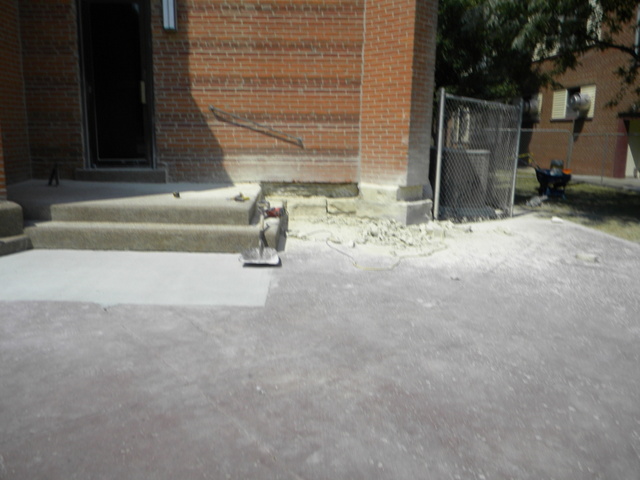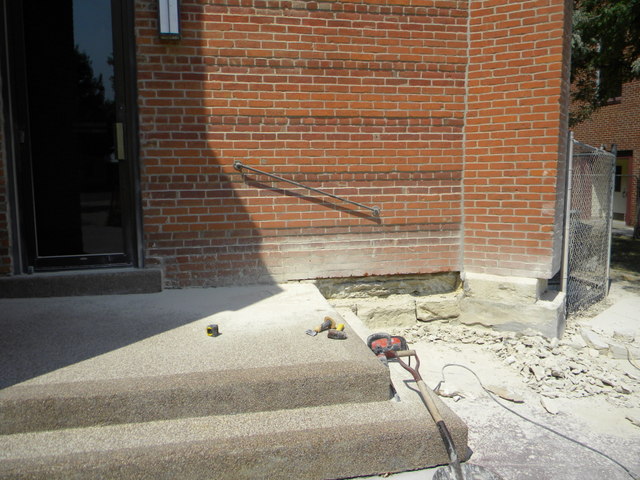 A worker is currently working on the east side of the church.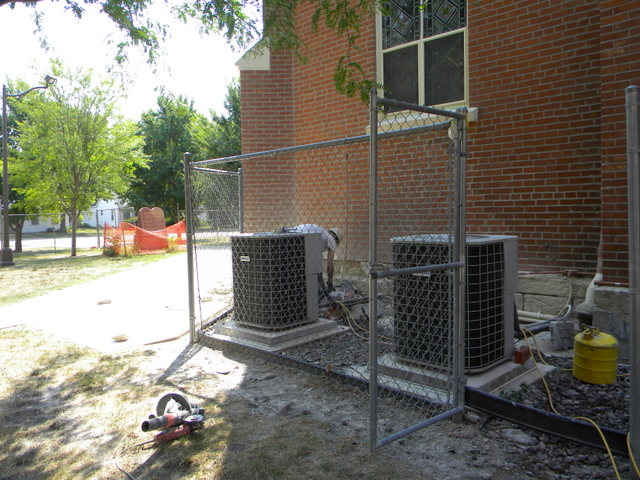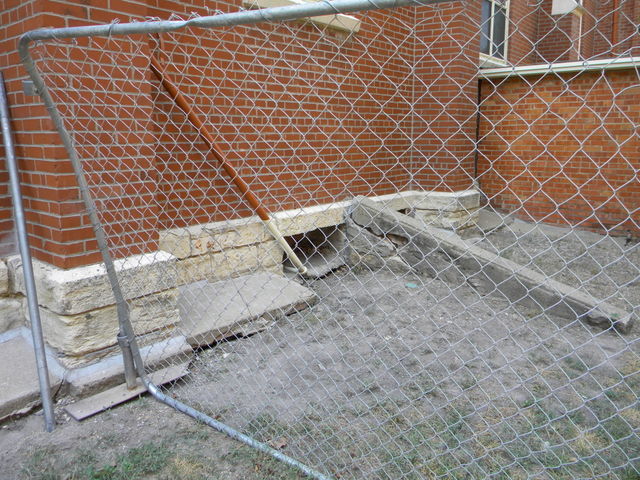 July 2012 . . . . . .   The following photos were taken at different times each week during the month of July.  Block repair (on areas of need) on the outside of the church was, also,  being done  during  the month of July. 
Renovation of Sts. Peter & Paul Church continues to be in the first phase of repair to the exterior of the building.  Photos show the progress of the workers repairing and preparing for the new addition to be added on to the south side of the building known as the narthex. 
(Click on the photo for an enlarged view)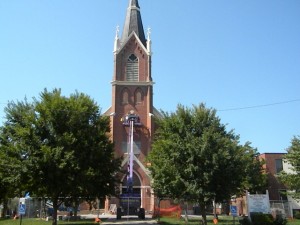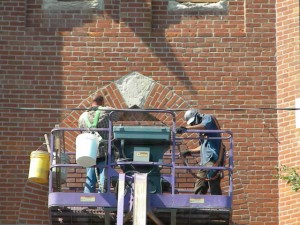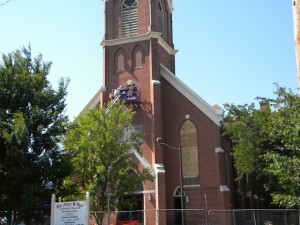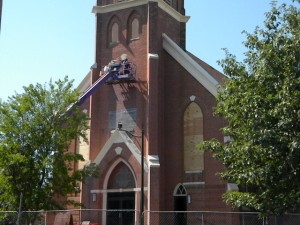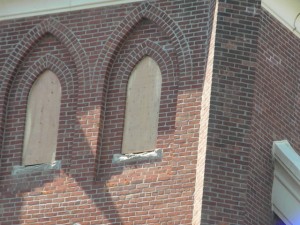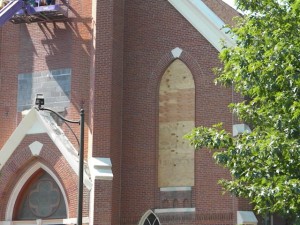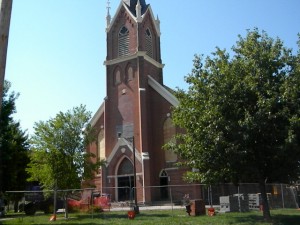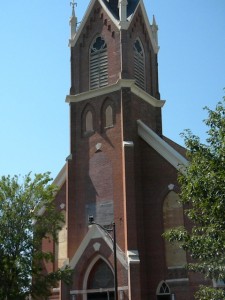 – – – – – – – – – – – –
These two photos show of damaged areas removed.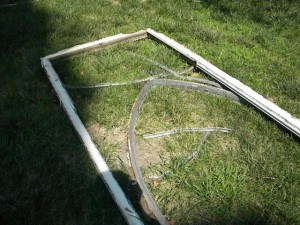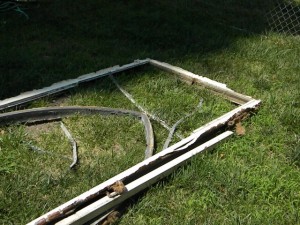 – – – – – – – – – – –